Things You Need to Know
I love this man.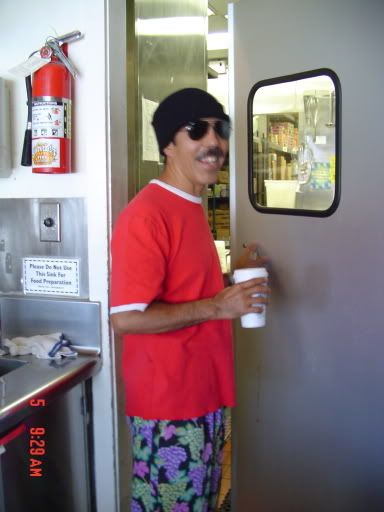 (I particularly love it when he wears the pants in this picture, I also love his equally festive, vegetable version of these pants.)
His name is Mauro, and I used to work with him at Mother's. I taught him how to fold little cranes out of the wax patty papers that we used to get bread out of the warmers.
In turn, he spent months making me these:
Yes, those are booties. He made them out of wrappers from a box of Newman's O's.
Forget flowers, give me a crafty item made out of what would otherwise be trash and my heart will melt like Earth Balance on hot toast.