By the way. . .
The other day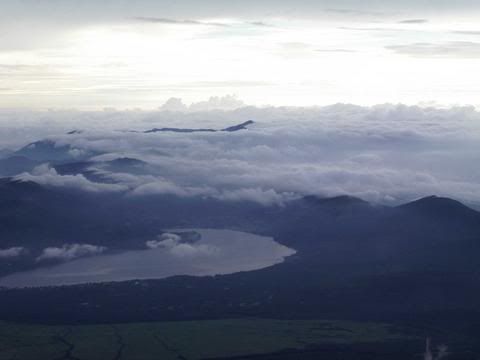 I climbed Fuji San with Joshua, Chie and Adrian.



My camera died before I got a chance to take any photos,
but here are some that Adrian gave me
We look cold and tired, because we were.
We started climbing Fuji San around 9pm-ish so that, in theory, we would have been able to reach the top in time to see the sunrise.
(We did reach the top, but we enjoyed the sunrise before getting there).
I, in my unending brilliance, had decided to stay out all night the night before because I was having too much fun with too many people that I knew I was never going to get to see again.
As I result, I climbed Fuji San on about two hours of sleep, and two feet that still hurt from dancing
(Yes, yes, the rumors are true. Well, a few of them at least.)
It wouldn't have been so bad if it hadn't been so crowded
(Can you find Melissa?)
When all is said and done, it was totally worth it.
Totally.