And then, there was this one time. . .
Where I went to Hokkaido,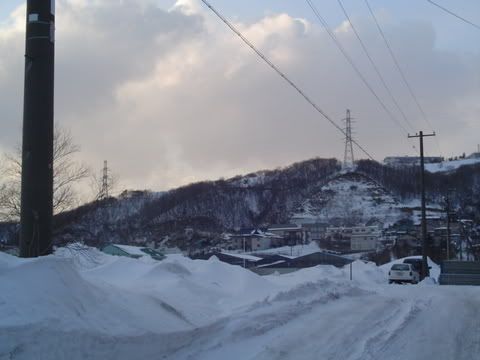 for the


Snow Festival

,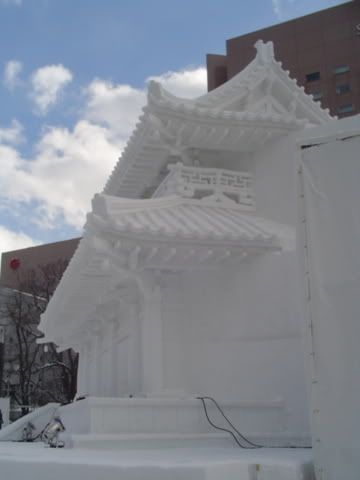 and it was very, very cold. . .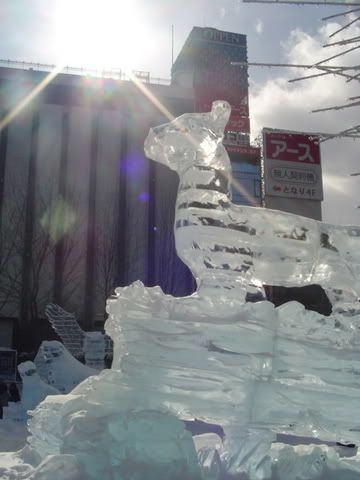 veeeeeeeeeery cold.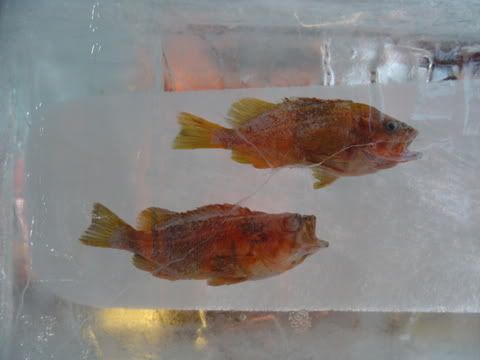 BUT, there was this really nice guy named Miller, who let us stay in his warm, cozy home.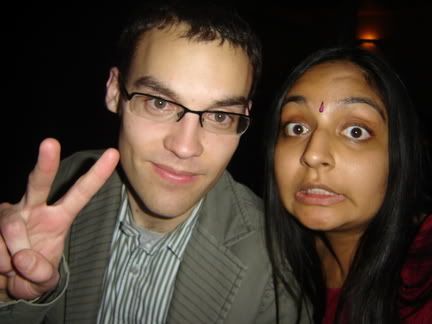 It was quite a large home for a lowly ALT. I was very impressed. He even had a gigantic television that swiveled with the touch of a remote control.
We had a great time.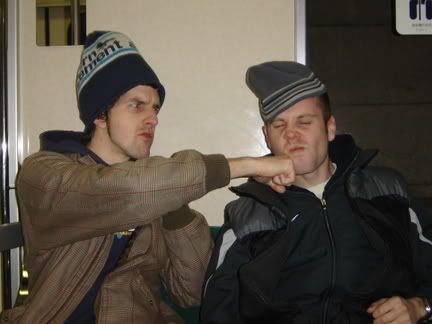 We thoroughly enjoyed the sculptures.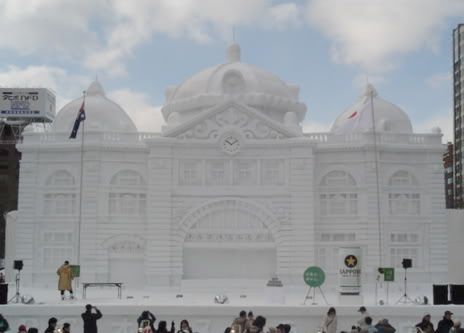 There was "hi touch",
and "Hard Gay".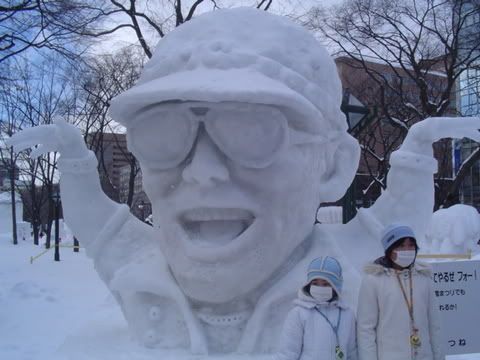 I particularly appreciated the children in their poofy snow suits and goggles.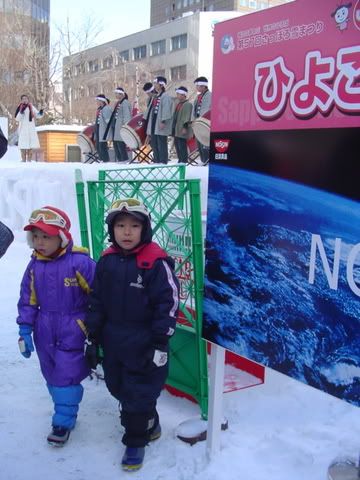 I think the boys appreciated the fact that Hokkaido Ladies don't let a little (and by "little" I mean a ton of) snow stop them from prancing and dancing around in their short skirts and sleeveless shirts.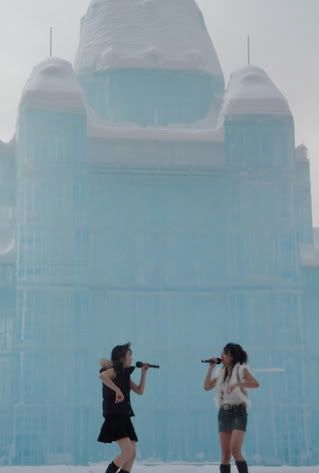 (Where as I, on the other hand, had to give myself a pep talk before exposing my fingers long enough to snap a few crappy photos.)
We all enjoyed the Chocolate Factory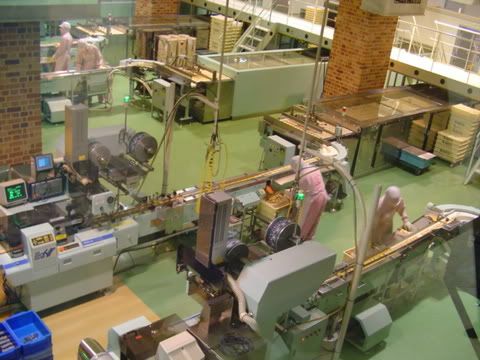 Where there was this clown,
whom, for reasons that still evade me,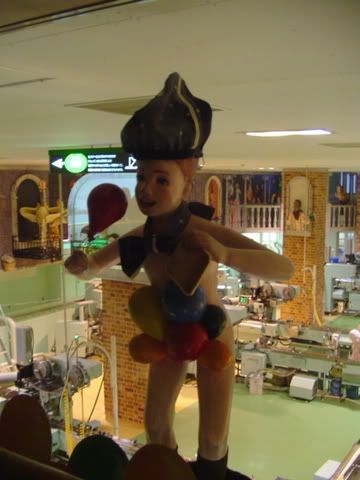 dropped his pants.
We pondered deep questions,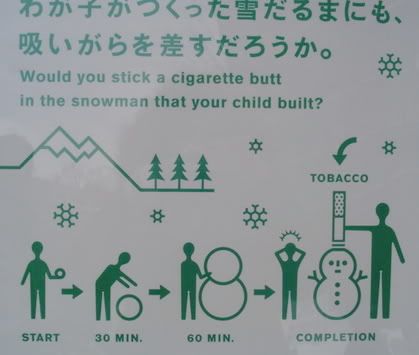 and learned a lesson or two.
I heart Hokkaido.