Fishies
Last week I took a trip to the aquarium with my friend Sakuma. . .

The major difference between visiting an aquarium in Japan vs. the US, (aside from everyone taking pictures of all the fish with their celphones) is that you will hear people saying things like "That kind of sashimi is really good." and "We had that for dinner last night." and finally, "Oishiso!" ("Delicious!!")

Picture time!


I won't eat him. . .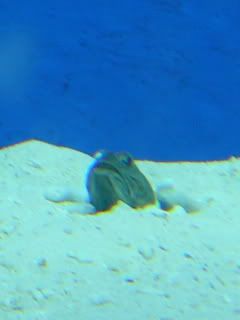 Or her. . .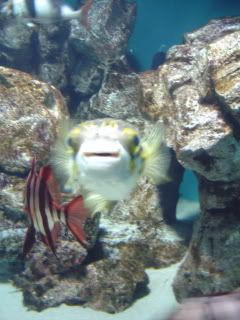 Or him. . .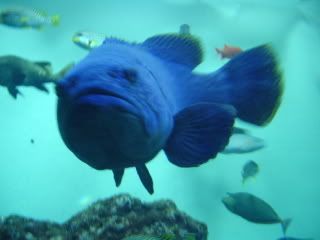 I wanted to hug this fish really, really badly.
I loved him.


Would you like to see him up close?
Hello my friend!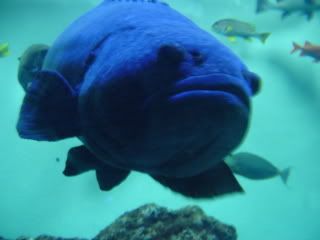 Jellyfish don't have brains, but I won't eat them either.
This seahorse is a tricky one.
It wants totally wants me to eat it, so it's disguising itself as a plant.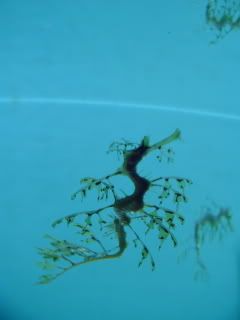 Sorry seahorse, I refuse to eat you as well.



And I most certainly would never eat a penguin.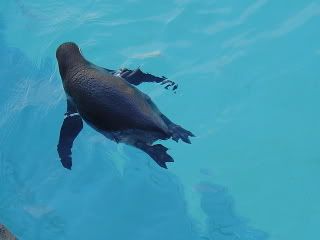 Because I love them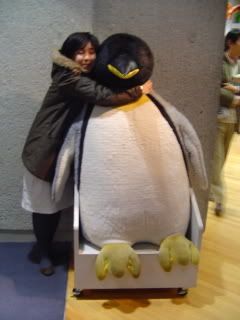 This fish, however, might have been able to eat me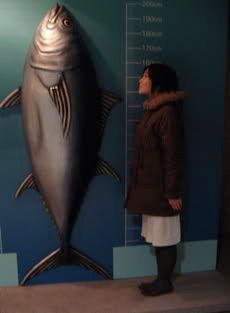 THE END