I'm not a fan of stereotypes but. . .
It's hard for me to dispute the notion that
"Japanese kids are the cutest kids on earth".
Then again, I might be biased.
Last Saturday, I joined a group of ALT's and assorted English speaking Japanese people at the Saitama Children's Home. Together we threw a makeshift/ low budget Halloween party for the kids.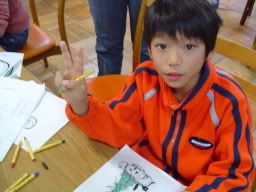 This little boy is not only beautiful, but he's also incredibly friendly. The minute I walked through the door, he grabbed my hand and started introducing me to his friends.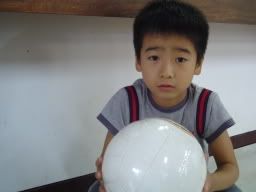 My friend Jocelyn and I were in charge of bowling. I don't know much about bowling, but the kids seemed to love it.
(Trust me, this boy was having way more fun than this picture would lead you to believe. This, is his "photo face".)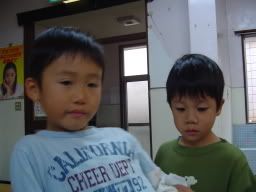 The kids had such amazing personalities. In retrospect, I'm impressed with how easily I got to know so many of them, in spite of the language barrier and the fact that we only spent three hours with them. I honestly can't remember if we spoke mostly in English or Japanese, but I remember their facial expressions, and the sound of their laughs.
This girl ooozed love.
I over heard her confessing to another ALT that she's a "half-u". The ALT was confused and didn't understand what she was saying. I was really tempted to jump in and explain things, but in the end I decided against it.
I am a half-u myself. ("half-u"= half Japanese and half anything else.) In the States, this labels me as "exotic" if not interesting, but for a Japanese person in Japan, more often than not, it's something to be ashamed of.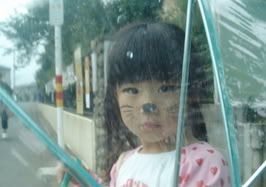 This little girl is a model in the making, let me tell you.
She had just as much fun coming up with new poses for the camera, as I did taking the pictures.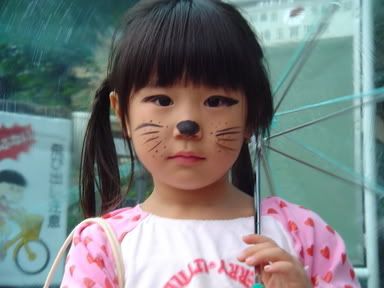 This last one was my favorite. You can't really tell, but she was even spinning the umbrella for the ultra-cute effect.
(I almost stole her. For real, I seriously considered it. She probably would have fit in my purse, but a cutie like that. . . they'd miss her in no time.)