Blogging Bonanza. . .
I've been so busy living life, that I haven't had time to sit here and write about. I know, I know, how have you survived without me, and your regular intake of the word "amaaaaaaaaazing"?
Well, let's get down to business. . .
I'm going to take you on journey through the past. . .
who knew time travel was so easy?
Thanksgiving in Japan
Although I would have preferred stuffing myself with Myste's version of a Tofurkey, and spending time with my family, I had a really good time. I won't bore you with the details, but I went to a Thanksgiving pot luck on Wednesday, and on Thursday I went out to dinner with some of my favourite people.
Here's are a few photos from the party. . .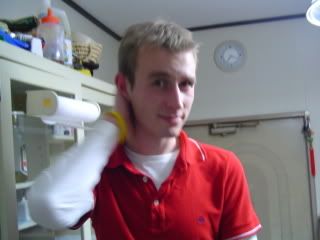 This is Roy, our host for the evening. He hails from Vermont. He's intelligent, speaks Japanese, and is vegetarian friendly. Is there any wonder that I think he's fantastic?



Meet Matt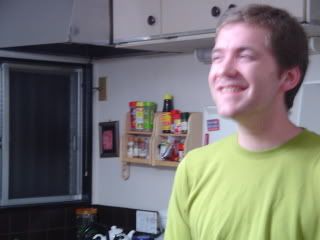 This is a horrible photo, I know. But I love it, because this is the face he makes when he's laughing. Matt is a wonderful person, and I don't know what I'd do without him. He's really funny and can also speak Japanese. He spends way too much time on the internet, and may actually be reading this right now. Just in case, let's all say hello. . .




Hello Matt. Get off the internet and call Melissa.
Here is what was left of the rice salad I made. . .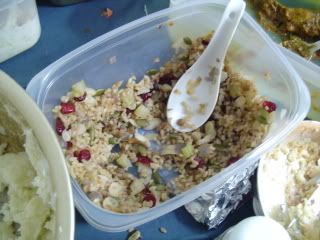 And here's what was left of the brownies. . .
That concludes our Thanksgiving re-cap.
Stay tuned for more bad photos and useless information.