not getting any younger. . .
Busy, busy, busy. . .


As usual, there is much catching up to be done between you, I, and the internet. I wonder how many people have given up along the way, and no longer read this thing. If you gave up, I can't blame you, I've practically given up myself. . . Look at me, almost two months behind on my story telling?! I should be ashamed of myself.



*NOTE: I am grumpy because my finger feels like it's going to explode. There is something really wrong with it, but I don't know what. I am afraid of going to the doctor, so I'm hoping that my finger will miraculously heal itself before it either falls off or ruptures.



On to happier things. . .


My birthday was awesome.


This is Tez, my Chinese-Australian brother in Japan, and I.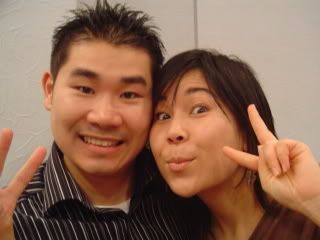 He was amazing, and set up a little dinner get together with some of my favorite people.


Before dinner, Tez, Chris and I met up at a coffee shop that we go to from time to time to shoot the breeze and catch up from time to time. The people who work there are fantastic. For some reason, they get really excited whenever I go in (it could have been the buttons I gave them when I first started going there). They remember my name AND what I like to drink, now that's good service.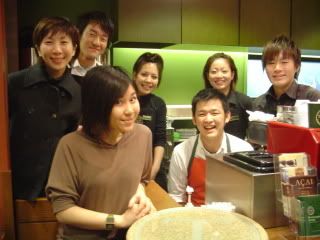 When Tez and I were walking by outside, Shin the manager ran outside and started singing Happy Birthday to me, and up until that point, totally made my day. Then we went in, ordered our drinks and sat down to wait for Chris.

Every single person working came over to wish me a happy birthday in English and Japanese. As you might imagine, I got really choked up.
AND THEN. . .
After Chris had arrived and we had finished drinking our coffees, Shin came over and gave me this: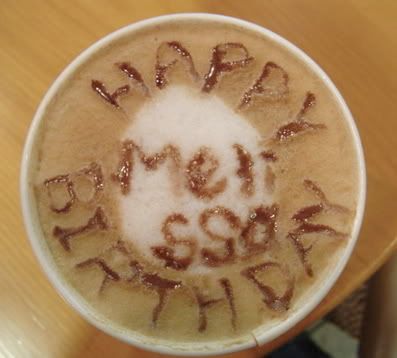 He said it was from the staff of the cafe, and I turned around and they were all standing together, smiling. Naturally, I freaked out, jumped up, and started bowing ridiculously.



Dinner was fun too.
We went to an Indian restaurant that I love, mostly because the guys that run it are awesome, and smile really big whenever I come in. They do not, however, smile really big for the camera.

Here is Chris looking metal, because he likes it, and his girlfriend Ayako looking lovely, because she is.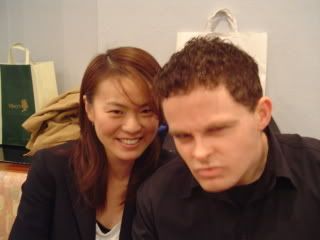 My Japanese teachers are rad.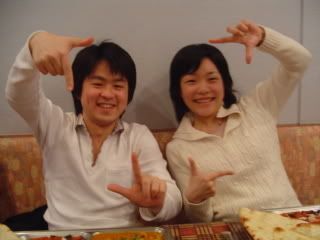 Will tried to get fresh with Suzuki Sensei, but neither she nor Sakuma Sensei seemed all that amused by it.
This is another Suzuki Sensei, who is very easily amused.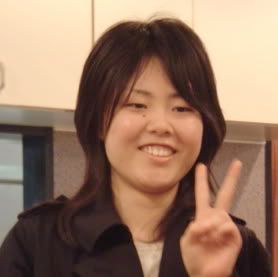 Jocelyn and I heart Prem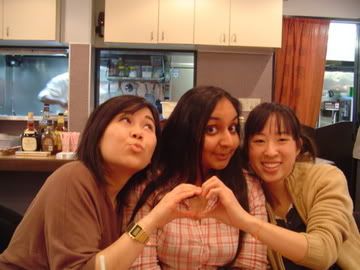 Mark wins the prize for traveling the farthest on a week night just to join us for my birthday dinner.


Two hours from Kasukabe to Kumagaya.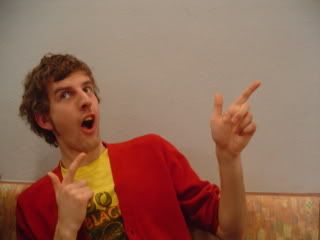 Markus and Mitsuko win the prize for cutest couple.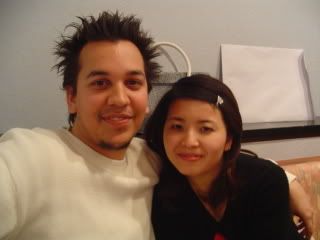 Markus and Jeff were down the pot-pou-rri.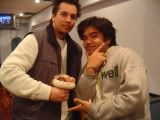 Older, but not wiser.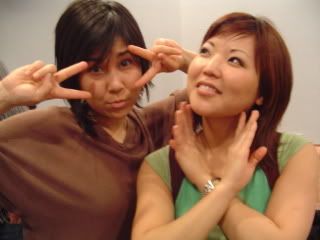 Here are some more photos that I don't have anything "witty" to say about.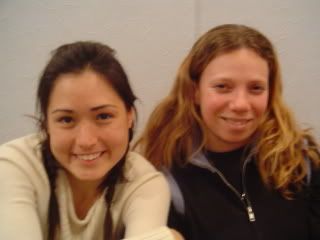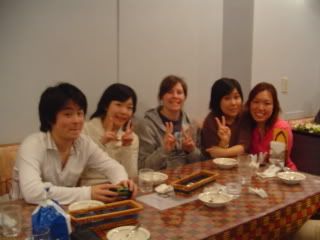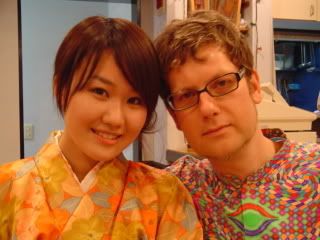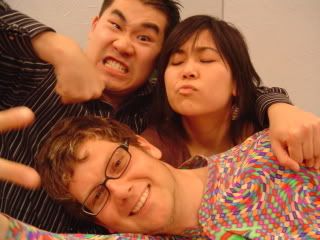 That's all for now. Stay tuned for pictures from Hokkaido and if you are lucky and I am not, one of my soon to be ruptured finger.